If a tooth is creating intense discomfort, infection, or pain, it may be dying or weakened beyond treatment and may need a dentist to remove the tooth. An extraction is sometimes done in an emergency after an injury or the extraction can be scheduled to avoid a concern, like having the wisdom teeth removed to prevent an impaction. A simple extraction can be chosen if the tooth can be seen above the gumline, however a surgical extraction is required if the tooth is still below the gumline. To assist each patient in deciding if they require a surgical or simple extraction, our dentists at DentalWorks - Aurora in Aurora, IL will use digital X-rays and perform a physical exam to predict any concerns.
Tooth Extraction Reviews
"I was, of course, a little skeptical about going to any dental office inside of the mall. I was pleasantly surprised. The front desk staff, while not overly friendly, were efficient and totally knew what they were doing. I have gone to about 6 appointments there, and have always been brought back to have my work done within 5 minutes of arrival. Not only that, but they showed me all of the paperwork for every single procedure, and how much my insurance would pay BEFORE the procedures were done.The hygienist was AMAZING. It was my first time back to the dentist after 8 years of avoiding it, and she was very kind and explained everything that needed to be done clearly (I have periodontal disease). She also made sure I was as comfortable as I could be while she did the scaling/planing of my gums- which is not fun, but ended up being fine because she knew what she was doing.The dentist, Dr. Trakakis, is fantastic. He's such a pro. Very warm and funny, but still professional. I had 14 cavities (!!), a root canal/crown, and two wisdom teeth pulled. Every single one of the procedures went quickly, and without a hitch. I was shocked at how fast the tooth extraction went - and I had no swelling or bad pain. He knows what he's doing. Fox Valley Dentalworks doesn't have fancy virtual reality glasses or anything, you don't watch movies or listen to music on headphones. You just sit in the chair, and the work is done quickly and efficiently. I appreciate that. I guess the thing that could be improved upon is the office itself - it needs a bit of an update. -All fluorescent lighting, some of the tiles in the ceiling need replacing, and the chairs are very well-used. They probably do a pretty high-volume business, being at the mall. But those very minor things seem silly to complain about, because the staff is so great."
- D.L. /
Yelp /
Jun 28, 2010
Previous
Next
Before a simple extraction, a local anesthetic is generally applied to numb the treated area, then our dentists loosen the tooth and extract the entire tooth from the jawbone. Our dentists will cautiously detach the tooth out of the gum tissue and ligaments, and next our dentists will rinse out and stitch the socket. Before a surgical extraction, the patient is often offered local anesthesia and sedation or the patient is put under with general anesthesia. To extract the tooth, our dentists must surgically cut past the gum tissue and bone. If needed, our dentists will cut the tooth into fragments for simpler extraction. After the tooth is extracted, the tooth socket will be washed and stitched close.
After a simple or surgical extraction, a blood clot will form in the socket of the removed tooth that the patient should keep uncontaminated and check for indications of disease. Our dentists may suggest over-counter pain medication to help any pain after the treatment or our dentists may write a prescription painkillers. Patients generally follow a liquid or soft foods diet for several days after the simple or surgical extraction. Patients need to be cautious brushing their teeth to avoid opening the socket while it recovers. The bone and gums typically begin to heal 7 - 14 days after the tooth extraction, however it may be as much as 6 months before the mouth is completely mended.
If the extraction is medically required, part or most of the cost will generally be covered by insurance. The coverage may change based on whether the patient needs a simple or surgical extraction, so DentalWorks - Aurora will check the patient's benefits and out-of-pocket expenses. DentalWorks - Aurora in Aurora, IL works with several financing plans and our dentists accept several payment options.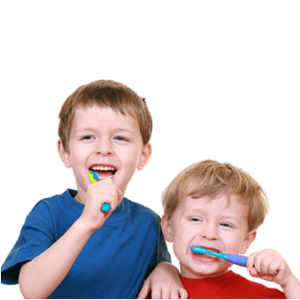 Whether you need your wisdom teeth extracted or if you need an emergency extraction after an injury, please contact DentalWorks - Aurora in Aurora, IL to discuss your options. Our dentists can help you with simple or surgical extractions that restores your dental health.
Related Procedures