About Oral-Conscious Sedation
At DentalWorks - Aurora in Aurora, IL, our dentists offer oral-conscious sedation to patients during longer treatments or for patients who experience fear or anxiety about visiting the dentist. Oral-conscious sedation is given as a capsule around one hour prior to the service. The capsule can be made for a light to moderate level, based on the patient's needs and the treatments being performed. Mild sedation will make the patient become sleepy, however they do not generally fall asleep. Moderate sedation is better during complex treatments to make the patient feel relaxed and the patient may fall into a light sleep. Although other sedation techniques can be tweaked during the treatment, the amount of oral-conscious sedation can't be adjusted.
Reviews
"When I entered the office, the reception area was spotless and welcoming with its warm décor. I checked in with a very pleasant receptionist and before I even sat down, Tanya, my hygienist, came to greet me. I appreciate that the office runs on time. I was greeted by Dr. Trakakis right away as he had a major procedure coming up. He gave me the exam very efficiently. I always enjoy seeing him. Tanya got to work on my 6-month cleaning which is always very thorough. She is so warm and friendly as a professional who puts me at ease. She scheduled my next appointment while I was with her. Checkout was quick and easy. About four years ago, I came as an emergency patient but have remained with them. A wonderful team!"
- S.H. /
Yelp /
Jun 30, 2019
"I was able to come in on short notice, due to extreme pain because of a dry socket. They were very professional, empathetic and comforting. They made my day a lot better."
- Y.B. /
Google /
Mar 16, 2019
"It's always a great time at DentalWorks. I love all the staff."
- B.B. /
Google /
Mar 15, 2019
"The whole team was great. They are quick honest friendly and very resonable. I will be back"
- P.P. /
Google /
Mar 10, 2019
"Even though I don't like the dentist, my dentist here @ Dental Works is the greatest, he has been taken care of my family for years. The staff is very friendly as well.I like the new location better than their previous location. ??"
- A.J. /
Google /
Mar 04, 2019
Previous
Next
Our dentists will consult with the patient to fully go over their allergies, medical history, and medications to determine if the patient is a good candidate for oral-conscious sedation or other techniques. If oral-conscious sedation is picked, our dentists will write a prescription for the capsule for the patient to ingest about an hour before their appointment. The patient will not be able to drive to or from their procedure, since the patient will be conscious, but in a hazy state. During the treatment, the patient will be awake enough to hear our dentists and to follow any directions. Some patients will fall asleep during the treatment, although they can be easily waked when the service is complete.
Patients are not allowed drive for at least 24 hours after using oral-conscious sedation, so our dentists suggest that each patient arrange for a responsible adult to drive them home after their service. While the patient typically remains conscious during the service, the sedation can cause short-term memory loss. Oral-conscious sedation is generally reliable, however a few patients can have temporary nausea. Any troubling side effects or prolonged pain should be reported to our dentists at DentalWorks - Aurora right away.
Depending on the patient's insurance plan, part or all of the cost of oral-conscious sedation can be paid. DentalWorks - Aurora will contact the patient's insurance company before the treatment to calculate their coverage and out-of-pocket expenses. Our dentists at DentalWorks - Aurora accept many types of payment and we can connect patients to medical financing plans.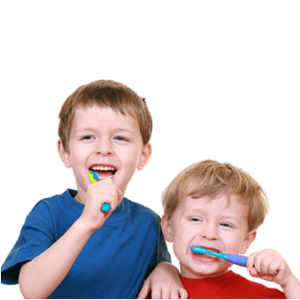 Learn Your Sedation Options
If you are planning a lengthy treatment at DentalWorks - Aurora or if you avoid your regular dental exam and bi-annual dental cleaning because of fear, oral-conscious sedation or other sedation method will help you to stay calm and relaxed at your visit to DentalWorks - Aurora. To get more information, arrange a consultation with our dentists and learn more about sedation options, such as oral-conscious sedation.
Related Procedures
Related Post